The Great Give: A Fairy Tale
Once upon a time…
in the mostly sunny county of Palm Beach, lived a nonprofit named Ballet Palm Beach. It was a little ballet company, and relatively young, but it was passionate about providing ballet experiences for the public and supporting local dancers.
Throughout the land, there was a proclamation. On May 3rd, a special event called the Great Give would be held for all the eligible nonprofits in the land. Ballet Palm Beach was excited at first, but it didn't know how to make the most of the celebration and get people in the community to participate.. What it needed was a Fairy Godmother!
*POOF* And, in accordance to the logic of fairy tale coincidence, a Fairy Godmother just happened to be passing through. Her name was "The Cultural Council and United Way of Palm Beach and Martin County." "You know what?" she said. "I'll grant you and the other nonprofits a special boon to make the most of this special day! From midnight to midnight on May 3rd, I will magically increase any donations given to you through my magical matching funds. That should give people the incentive to get excited about helping the community change for the better."
Ballet Palm Beach thanked the fairy godmother and made preparations for the event!
This is where our story for today, but you, dear readers, can decide the outcome of the story! From May 3rd midnight to midnight, you can donate via this magical spell (which will transport you directly to the Great Give website). Any donations given during this time will go a bit further through partial matching funds. Support Ballet Palm Beach if you want to support ypur local artists, create opportunities, and provide cultural events and outreach programs!
Help us make the most of the Fairy Godmother's gift!
Thank you!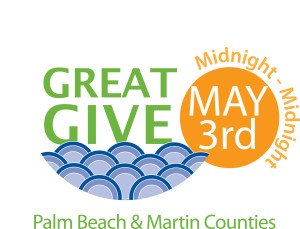 By Rebekah Levin, Photo: Richel Ruiz, Dancer: Madeleine Miller