ARTISTIC DIRECTOR
Colleen Smith
Colleen Smith is the Founding Artistic and Executive Director of Ballet Palm Beach and its associated school, Ballet Palm Beach Academy, based in Palm Beach Gardens, Florida. In 2001, eight years following the inception of her school, Smith formed the chamber dance company, that is now known as Ballet Palm Beach. A native of Palm Beach County herself, she remains dedicated to motivating young people via their witnessing and partaking in ballet classes and performances while enriching an entire community and well-beyond through exposure to the spirit lifting beauty of dance.
To date, Ballet Palm Beach outreach programming has impacted thousands of children and adults alike, not only locally but nationwide and around the world. Smith's "Ballet by the Book" initiative brings children's literature to life through cost-free performances at libraries, schools and theaters. "Ballet in the Balcony" offers underserved families throughout South Florida an open invitation to attend BPB presentations free of charge, inspiring both a newfound love for dance and wonderful family memories.                    
Both BPB Academy students and company members are given extraordinary opportunities annually to dance abroad through "Ballet Ambassadors"  – Smith's overseas program through which a diverse selection of works are presented in countries including, thus far, Russia, Croatia, France, Bosnia, Hungary and Cuba.
Utilizing dance performance as a means to communicate a deeper understanding of literature is one of Smith's strongest objectives as a choreographer. Her ballet retellings of Carroll's Alice in Wonderland, Fitzgerald's The Great Gatsby, Shakespeare's Romeo & Juliet, Grimm's Snow White, and Perrault's Cinderella are staples in her repertory and remain audience favorites.
Smith has trained thousands of student dancers in her 43 year career as a dance educator. She was the sole winner of the 2020 Frank Prize for Arts Education.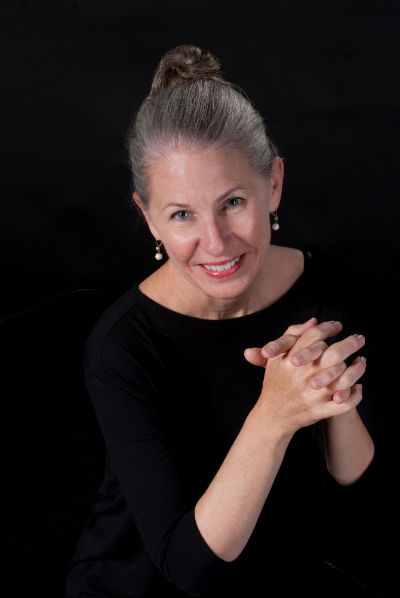 Marshall Levin – Ballet, Character Artist, Artistic Associate
Marshall Levin began his ballet training with Susana Prieto at Ballet Etudes in Hialeah, Florida. He was a soloist with the Israel Ballet where he danced for three years. He returned to the United States, with his wife Julie, and they became initial members of Ballet Florida in 1986. He danced there for 15 years. Some of his more notable roles have been Hilarion & Peasant Pas de Deux in Giselle, Don Jose in Carmen, 3rd Sailor in Fancy Free, Le Corsair, Belong and White Swan pas de deuxs, title role in The Nutcracker, an evil step-sister in Cinderella, Tybalt, Benvolio, and Paris in Romeo & Juliet, Puck in A Midsummer's Night Dream, and Otto Frank in Anne Frank. He has taught ballet and mime for Israel Ballet and Ballet Florida schools, Ballet Palm Beach Academy and other local dance schools. As a choreographer, he produced pieces for Ballet Florida's Step Ahead project and for the International Salute to Vienna. Marshall and his wife, Julie Levin, ministered through Proclaim Ministries, which they formed in 1992, traveling throughout the world teaching the Gospel through mime, dance and drama. He also lectures on the Christian movement arts. Marshall has been seen performing with the Ballet Palm Beach since its inception, appearing in numerous ballets such as The Nutcracker, The Sleeping Beauty, Coppelia, Les Sylphides, Don Quixote and A Midsummer Night's Dream. Marshall was part of BPB's Ballet Ambassadors trips to Budapest, Hungary, and Cuba.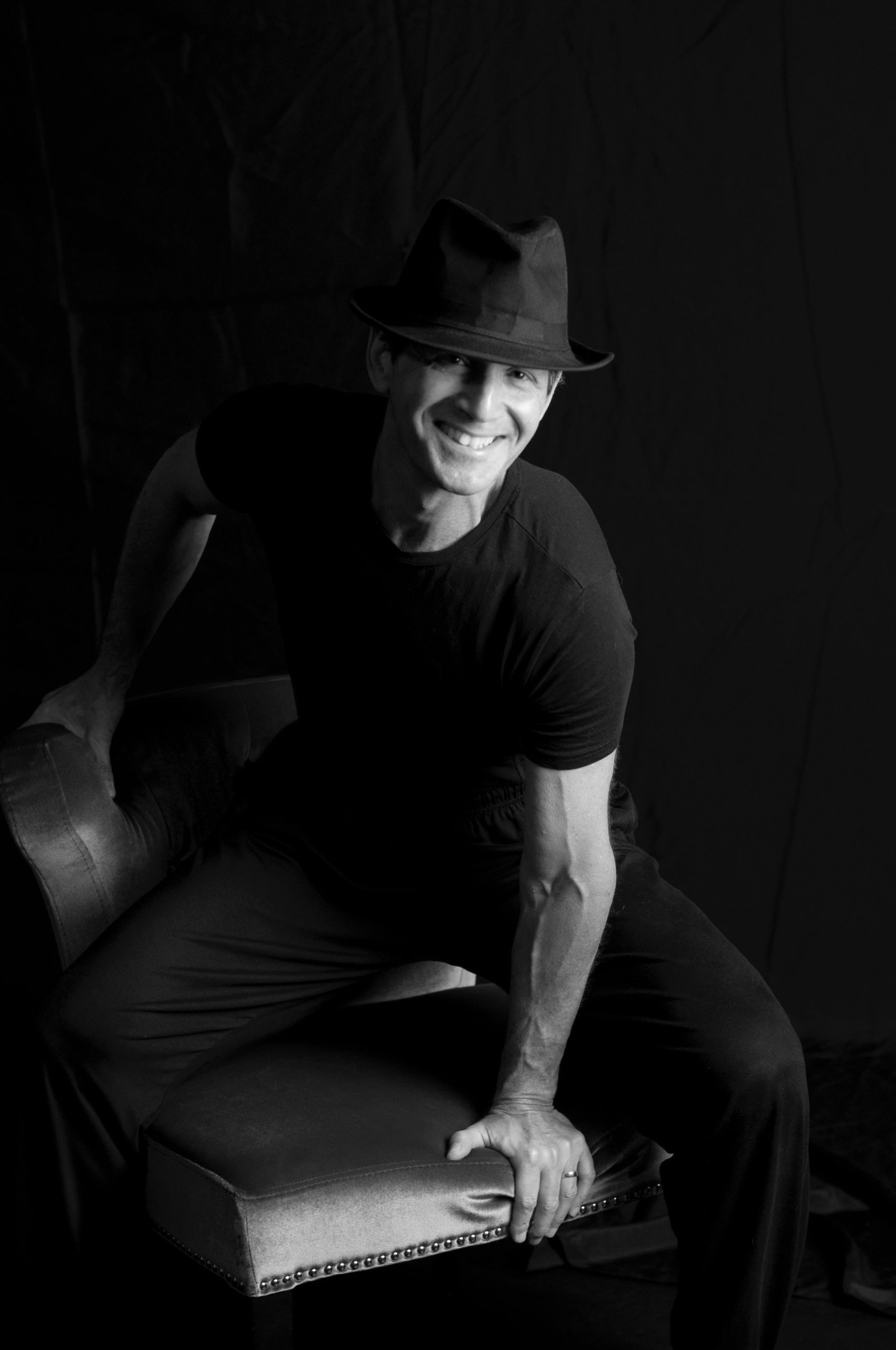 Julie Levin – Pre-Ballet, Ballet
English born Julie Levin trained (R.A.D.) in the south of England at Elmhurst Ballet School, The Royal Ballet School and Bush Davies School. Julie danced for 4 years at Israel Ballet company where she met her husband, Marshall Levin. The newly weds moved to Miami but soon relocated to Palm Beach Gardens to join Ballet Florida in its inaugural season. Julie enjoyed 6 years dancing with the company before semi-retiring to start a family.
Julie has taught at the academy for ten plus years and has completed the Petrinovic Teacher Training seminar.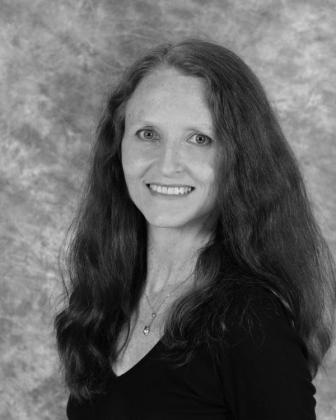 Charlotte Murray – Creative Movement, Pre-Ballet
Charlotte Murray was a principal dancer with Dance Alive! in Gainesville, Florida for eight years. She performed leading roles in a diverse repertoire of both classical and contemporary ballets including Terpsichore in Balanchine's Apollo, Lilac Fairy in Sleeping Beauty, Pas de Trois in Swan Lake, Sugar Plum and Dew Drop Fairy in the Nutcracker, Green Lady in Carmina Burana, and soloist roles in Coppelia and Don Quixote. While in Gainesville, Ms. Murray attended the University of Florida and was inducted into the honorary society of Phi Beta Kappa.  She graduated cum laude with a bachelor's and master's degree in Speech-Language Pathology and is currently practicing as a speech-language pathologist in Palm Beach County.
In 1989, she received the prestigious Presidential Scholar in the Arts Award in ballet at White House ceremonies and performed at the Kennedy Center in Washington D.C. In 1988, she was one of only fifteen dancers chosen by Mikhail Baryshnikov to attend American Ballet Theatre's summer program of intensive Russian training. She received scholarships to study with The School of American Ballet, San Francisco Ballet, and Houston Ballet and also, trained at The Washington Ballet.  Her teaching mentors were Fiona Fairie and Magda Aunon.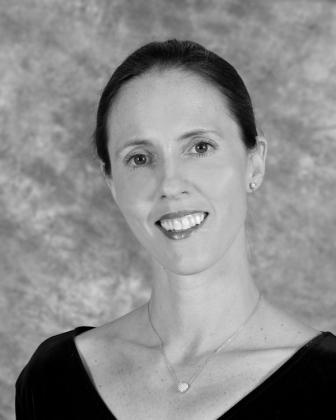 Donna Morgan – Tap, Musical Theatre
Donna Morgan, a native of West Palm Beach, received her formal dance training and teacher's training from Marie Hale and Lynda Swiadon at Ballet Florida and later on scholarships with Harkness House, Chicago Ballet School, Hubbard Street Dance and Houston Ballet Academy. As a professional, Ms. Morgan danced with the Chicago and Houston Ballets and was a soloist with the Louisville and Milwaukee Ballets where she danced exciting leading roles in Cinderella, Swan Lake, Nutcracker and Giselle, to name a few. Having an extensive repertoire in musical theatre, she performed in dozens of productions at Milwaukee's Melody Top Theatre, appeared in A Chorus Line on National Tour and at Chicago's Candlelight Playhouse, then went around the world aboard the MV Royal Oydessy as a featured Dancer/Singer in the Steppin' Out Revue. Upon returning to the area Donna was the manager of Joy Prouty's Fitness Connection, the Resident Choreographer of Palm Beach Opera and the Principal of the Academy of Ballet Florida until 2009. Ms. Morgan has been teaching for over 35 years at several prestigious schools around the country/county and currently teaches at the Ballet Palm Beach Academy, PGA National Resort, Florida Dance and Education Center and The PBG Recreation Center.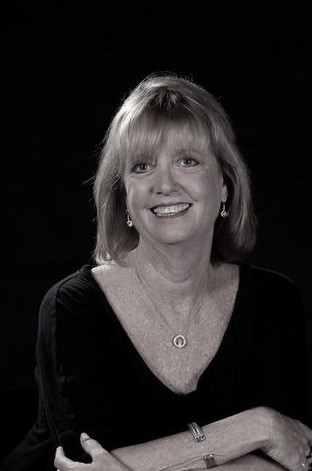 Lily Ojea Loveland – Ballet, Pointe
Lily Ojea Loveland is a graduate of Ballet Palm Beach Academy, formerly known as the Esther Center, and has danced professionally with the Alabama Ballet, Hosanna Sacred Arts, and New Orleans Ballet Theater. She has been dancing professionally with Ballet Palm Beach for 14 seasons. Among many favorites, the roles of Juliet; Giselle; Marie/Sugarplum; Balanchine's Tchailovsky Pas De Deux and Who Cares?; and Colleen Smith's In The Mood, Turtle B, Simple Symphony, and Because I Said So; stand out as her personal tops. She is excited to premiere contemporary and modern works in new venues throughout the season with Ballet Palm Beach. Lily has completed the Petrinovic Teacher Training Program and has taught ballet for the Alabama Ballet School and Ballet Palm Beach Academy.
She adores her husband and two children, Wesley and Magnolia, and can be found at leisure and play with them whenever she finds time. Her favorite Bible verse is Psalm 37:4.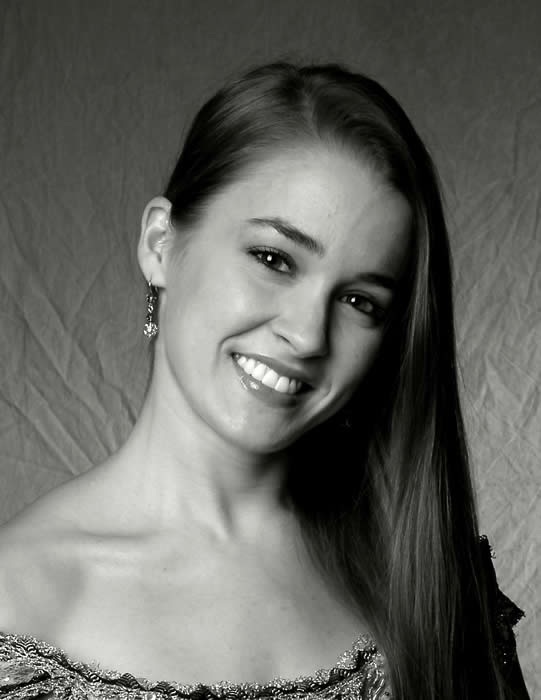 Madeleine Miller – Ballet, Pointe
Madeleine Miller grew up in Palm Beach County and began her ballet training with Ballet Palm Beach Academy at age five. In 2011 Ms. Miller moved to Columbus, Ohio for two years to be a part of Ballet Met's Pre-Professional Program, and she was given opportunities to perform and tour with the company's Nutcracker.  Ms. Miller returned to Ballet Palm Beach in 2014. Her favorite roles while performing with BPB are Cinderella in Cinderella, Sugar Plum Fairy in The Nutcracker, and Myrtha in Giselle.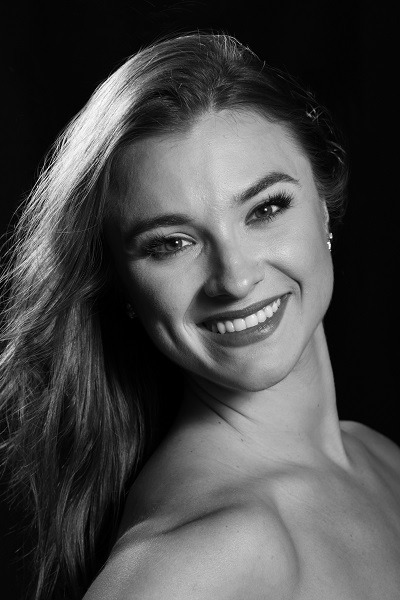 Shannon Murray – Ballet, Pointe
Shannon Murray grew up in Palm Beach County and started training at Ballet Palm Beach Academy at the age of four. She is a graduate of  Dreyfoos School of the Arts, Ballet Palm Beach Academy,  and has received her Associate of Arts degree from Palm Beach State College. She has attended the Ballet Ambassadors trips to Russia, Croatia, Cuba and Hungary. She was featured as Alice in Colleen Smith's Wonderland.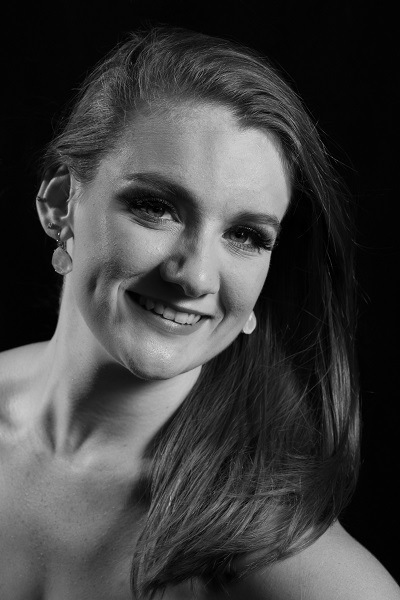 Libby Faber – Modern
Libby Faber is a Palm Beach Gardens, Florida native. Libby grew up dancing with Ballet Palm Beach Academy since the age of 5. She joined BPB's Pre Professional Trainee program at the age of 16. After graduating from BPB Academy, Libby received her BFA in Dance from The Juilliard School. She was a recipient of the Career Advancement Fellowship upon graduating. During her time at school, she was able to explore her passions for choreography and collaboration. She has performed works by John Heginbotham, Twyla Tharp, Gentian Doda, Bill T. Jones, Peter Chu, Stephen Petronio, Paul Taylor, and Jose Limon. Libby considers herself a multifaceted artist and holds many interests outside of dance. She was involved in student engagement throughout her 4 years at school and was the founder and president of The Women's Empowerment Club. She enjoys reading, journaling, baking, and spending time in the sun in her free time. Upon graduating, she has created several commissioned freelance works and is so excited to be returning to Ballet Palm Beach as a company dancer and faculty member. Libby's mission is to spread joy whenever and wherever possible through her work, dancing and teaching. She is thrilled to be back where she grew up and dancing during this time.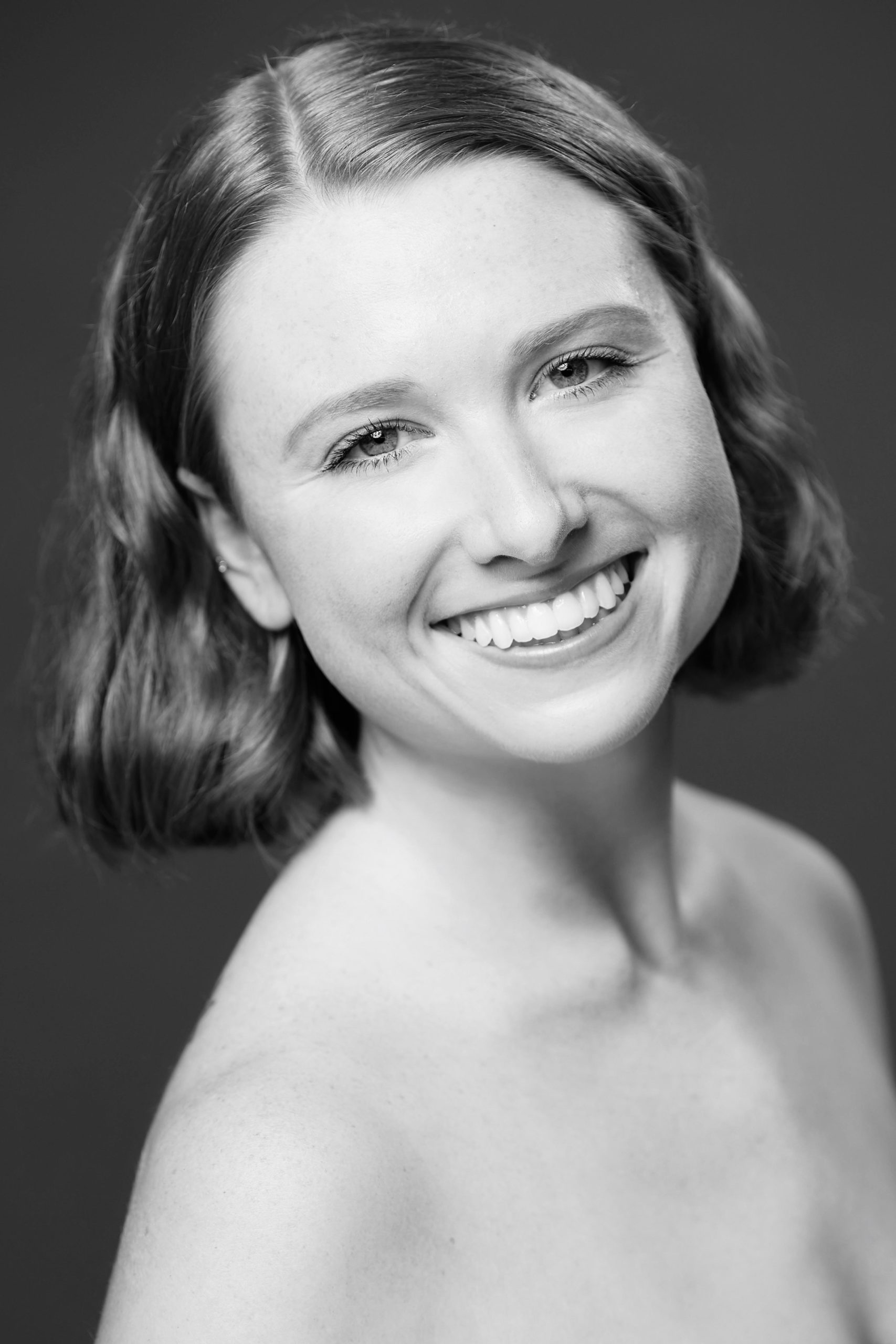 Marife Gimenez – Ballet, Pointe
Born in Venezuela, Ms. Gimenez started her ballet studies in 1982 at the Fanny Montiel School of Ballet in Caracas. Ms. Gimenez repertoire includes the classics, Balanchine, and contemporary works by today's leading choreographers.
Her professional career began at the age of fourteen with The National Ballet of Caracas under the Artistic Direction of Vicente Nebrada, where she was awarded by the Venezuelan Government with the "Jose Felix Rivas Medal" for her outstanding artistic achivements. 
In 1995 she moved to Miami Florida to join the Miami City Ballet as a principal dancer directed by Edward Villella. She has also worked for Maximum Dance Company under the direction of Yanis Pikieris and David Palmer and from 2006-2009 she danced for Ballet Florida under the artistic direction Marie Hale. In 2001–2002–2003 she was nominated the best female dancer in South Florida by the Sun Post. 
Ms. Gimenez has worked as a guest artist in different dance projects in Europe, China, and various countries in South America as well as the US. In the past few years, Marife has given Master Classes around the Nation being invited by several ballet schools such as Gulfshore Ballet, Ballet Pacifica, School of Dulce Anaya, Cary Conservatory, and the UNCSA School of Dance where she teach each year for they Dance Summer Intensive and throughout the US. 
In the summer of 2012, Ms. Gimenez became a member of the School of Ballet Arts faculty, and Ashley's Performing Arts Center in West Palm Beach. In 2019 became a teacher for the Preparatory Program for dance at the Palm Beach Atlantic University, and also works as a teacher and guest choreographer for other schools in South Florida. She began teaching for Ballet Palm Beach Academy in 2022. Ms Gimenez has choreographed many pieces for different summer intensive and schools workshop performances. (Handell Suites, Dream Scene from Don Quixote Act II, among others).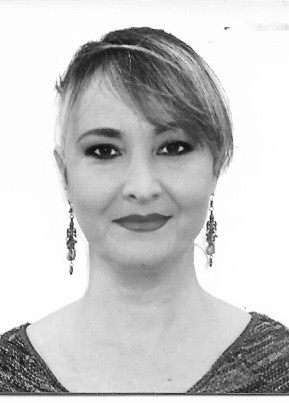 Susan Freedman Londoner – Ballet, Pointe, Progressing Ballet Technique
Susan Freedman Londoner (Susie) studied ballet at George Balanchine's School of American Ballet for ten years, and began her Professional career at 17 in Geneva Switzerland, with The Geneva Ballet under the Artistic Directorship of New York City Ballet Ballerina Patricia Neary and Artistic Director George Balanchine. Susie was then asked to join the New York City Ballet by George Balanchine, and performed with NYCB from 1974-1986, dancing in 40 Balanchine Ballets, as well as numerous Jerome Robbins Ballets and other choreographers working with the company. Susie recently moved to West Palm Beach after living in Tel Aviv, Isreal, for the past seven years, where she taught at The Israel Ballet School, and many other schools throughout Israel. Susie is a Repetiteur (sets ballets) for The George Balanchine Trust, and recently set George Balanchine's Masterpiece "Serenade" on the Israel Ballet. Susie is also a Certified Instructor for Progressing Ballet Technique (PBT) created and developed my Marie Walton-Mahon, an innovative body-conditioning and strengthening program designed to enhance student's technique, in ballet and other forms of dance, but wonderful exercise for Non-dancers as well. Susie is delighted to have the opportunity to share her first hand knowledge, experience and love and appreciation of The Balanchine Technique with the students of Ballet Palm Beach, as well as introducing Ballet Palm Beach students to the method of PBT training.