BALLET PALM BEACH Announces Three New Board Members
Colleen Smith, Artistic Director of Ballet Palm Beach today announced three new members to the  professional ballet company's board of directors: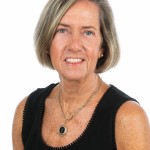 + Theodora Aspegren is a real estate investor who serves on the West Palm Beach Historic Planning Board. Originally from New York City and Newport, RI. She earned her Bachelor of Arts in art history from Wheaton College, where she was an active member of the dance group and theater program. During her senior year, Aspegren began the dance department at Foxcroft School in Virginia, and considers joining the board of Ballet Palm Beach as "the exciting next step in my personal journey with dance."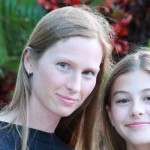 + Dr. Jill Rodila is a cataract surgeon and mother of four, three of whom attend Ballet Palm Beach Academy. An active arts supporter who also plays the harp, Dr. Rodila lives in West Palm Beach and believes the dance company "has a tremendous future after watching it develop over the years."
+ Alison Samarias moved to Florida in 2013 after practicing law in Washington, D.C. A graduate of Wellesley College with a Master's degree in East Asian Studies from Washington University in St. Louis, she currently serves on the Vestry of St. Mark's Episcopal Church and the advisory board of St. Mark's Episcopal School in Palm Beach Gardens. As both a child and young adult, Samarias performed with the "In His Image" dance company in Clearwater, FL.
"These extraordinary, talented, insightful professional women will be invaluable assets for Ballet Palm Beach, as we continue to grow, expanding our audience base and increasing our impact in our community," says Smith.
Upcoming performances by Ballet Palm Beach include:
+ Nov. 30-Dec. 1 –The Nutcracker
at the Kravis Center's Dreyfoos Hall
+ Dec. 13-16 –The Nutcracker
in residence at The King's Academy
Page Family Center for Performing Arts
+ Feb. 8-10  —Romeo and Juliet
in residence at The King's Academy
Page Family Center for Performing Arts
+ March 25-27    PREMIERES
at the Kravis Center's Rinker Playhouse
+ May 10-12       Wonderland
in residence at The King's Academy
Page Family Center for Performing Arts
About Ballet Palm Beach:
Ballet Palm Beach (BPB), the professional ballet company of the Palm Beaches and Treasure Coast, is a nonprofit 501(c)(3) ballet company dedicated to preserving the art of classical ballet by cultivating new visions in choreography, impacting the next generation through the discipline of dance, and enriching the community through this universal art form. Established in 2001, the company has become a fixture in Palm Beach County. Each year BPB produces main stage ballets as well as outreach shows, both locally and abroad. For more information about the professional company or its school, Ballet Palm Beach Academy, or to support BPB's outreach efforts call 561.630.8235 or visit www.balletpalmbeach.org.