OUR VENUE & TICKET INFORMATION
Kravis Center for the Performing Arts
The Kravis Center for the Performing Arts houses several theater spaces:
Alexander W. Dreyfoos, Jr. Concert Hall (main concert hall)
Marshall E. Rinker Playhouse, Sr (located next to the parking garage on level three)
Helen K. Persson Hall (located on the second floor of the Cohen Pavilion)
701 Okeechobee Boulevard
West Palm Beach, FL 33401
561-832-7469 or 1-800-572-8471
https://www.kravis.org/
For questions about any of the shows, contact Ballet Palm Beach: 561.630.8235
---
Driving Directions:
The Center is conveniently located on the north side of Okeechobee Boulevard, one-half mile east of the Okeechobee Boulevard, I-95 Exit (exit 70), or one-quarter mile west of U.S. Highway 1 in downtown West Palm Beach.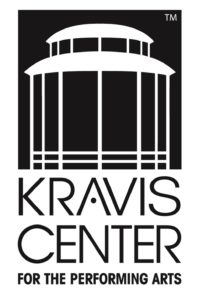 Pre-season tickets will be available for sale starting August 20th, 2021.
To purchase tickets:
Visit the Center's Official website kravis.org or call 561.821.7469 or 800.572.8471.  
BUY TICKETS
2021-22 PERFORMANCES
The Nutcracker
Ticket prices – $20 to $95
Dreyfoos Hall, December 4-5, 2021
Performances:
Saturday, December 4 at 7:00pm
Sunday, December 5 at 1:00pm and 5:00pm
---
Giselle
Tickets price – $45
Rinker Playhouse, March 4-6, 2022
Performances:
Friday, March 4 at 7:00pm
Saturday, March 5 at 2:00pm and 7:00pm
Sunday, March 6 at 1:00pm
---
Peter Pan & Tinker Bell.
Ticket price – $45
Rinker Playhouse, April 14-16, 2022
Performances:
Thursday, April 14, 2022 at 7:00pm
Friday, April 15, 2022 at 2:00pm and 7:00 pm
Saturday, April 16, 2022 at 11:00 am and 3:00pm
LEARN ABOUT OUR SEASON