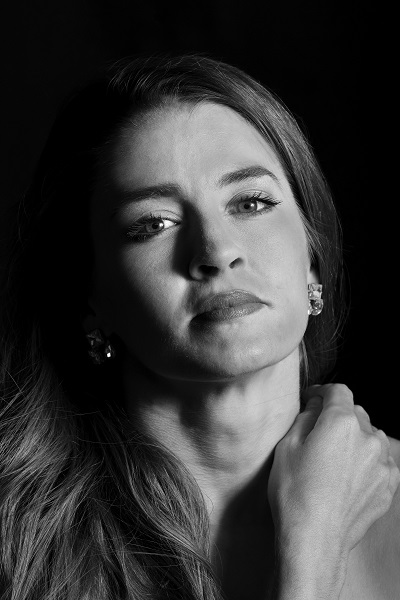 LILY OJEA LOVELAND
Lily Ojea Loveland is in her eleventh season with Ballet Palm Beach. Among many favorites, the roles of Juliet; Giselle; Marie/Sugarplum; Balanchine's Tchaikovsky Pas De Deux and Who Cares?; and Colleen Smith's In The Mood, Turtle B, Simple Symphony, and Because I Said So; stand out as her personal tops. She is excited to premiere contemporary and modern works in new venues throughout the season with Ballet Palm Beach. She adores her husband and two children, Wesley and Magnolia, and can be found at leisure and play with them whenever she finds time. Her favorite Bible verse is Psalm 37:4.
[Photo 1 by Steven Caras © All Rights Reserved]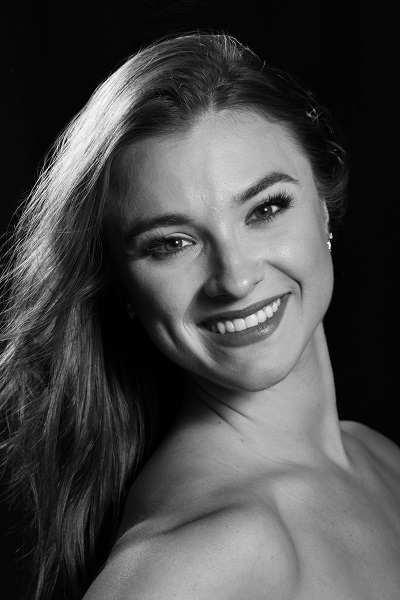 MADELEINE MILLER
Madeleine Miller grew up in Palm Beach County and began her ballet training with Ballet Palm Beach Academy at age five. In 2011 Ms. Miller moved to Columbus, Ohio for two years to be a part of Ballet Met's Pre-Professional Program, and she was given opportunities to perform and tour with the company's Nutcracker.  Ms. Miller returned to Ballet Palm Beach in 2014. Her favorite roles while performing with BPB are Cinderella in Cinderella, Sugar Plum Fairy in The Nutcracker, and Myrtha in Giselle.
[Photography by Steven Caras © All Rights Reserved]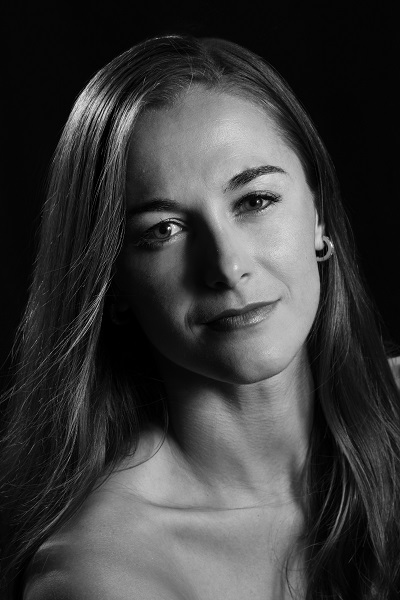 DANIELLE GLYNN
Danielle Glynn of Saint Petersburg, Florida, trained with Florida West Ballet and at the Academy of Ballet Arts.  She graduated from the University of Missouri-Kansas City Conservatory of Music and Dance with a BFA in Dance. While she was there, she performed in The Nutcracker, Giselle, and Serenade with the Kansas City Ballet. After graduation, Ms. Glynn danced with the Montgomery Ballet and the Albany Berkshire Ballet. Ms. Glynn joined BPB in 2015 and enjoyed dancing soloist roles such as Dew Drop in The Nutcracker and The Jumping Girl in Who Cares?.
[Photo 3 by Steven Caras © All Rights Reserved]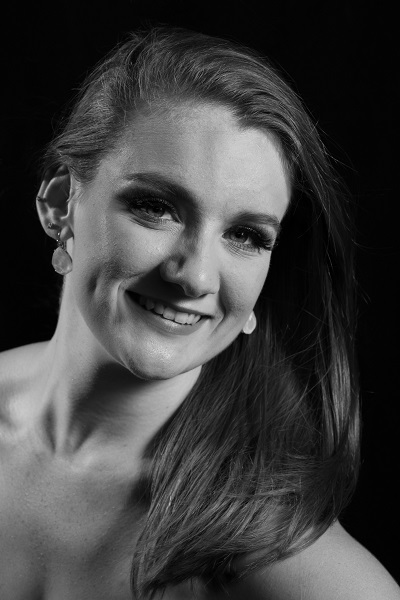 SHANNON MURRAY
Shannon Murray grew up in Palm Beach County and started training at Ballet Palm Beach Academy at the age of four. She is a graduate of Dreyfoos School of the Arts, Ballet Palm Beach Academy,  and has received her Associate of Arts degree from Palm Beach State College. She has attended the Ballet Ambassadors trips to Russia, Croatia, Cuba and Hungary. She was featured as Alice in Colleen Smith's Wonderland.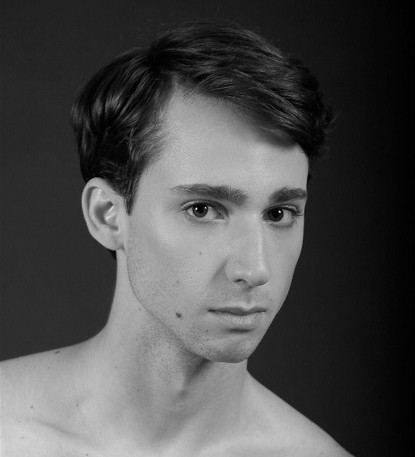 AURÉLIO GUIMARÃES
Originally from Brazil, Aurélio Guimarães moved to the United States in 2000. He began ballet training at the age of sixteen with the Diablo Ballet School and Contra Costa Ballet. At Robert Hill's Orlando Ballet, he graduated from Trainee to Second Company member and performed soloist roles in Hill's original productions. In 2015, he joined the Washington Ballet as a Trainee, performing lead roles such as Don Jose in Webre's Carmen. After being contracted with Utah Metropolitan Ballet in 2016, he performed leading roles in works including Balanchine's Who Cares? and The Nutcracker among other neoclassical and contemporary works.
LIBBY FABER
Libby Faber is a Palm Beach Gardens, Florida native. Libby grew up dancing with Ballet Palm Beach Academy since the age of 5. She joined BPB's Pre Professional Trainee program at the age of 16. After graduating from BPB Academy, Libby received her BFA in Dance from The Juilliard School. She was a recipient of the Career Advancement Fellowship upon graduating. During her time at school, she was able to explore her passions for choreography and collaboration. She has performed works by John Heginbotham, Twyla Tharp, Gentian Doda, Bill T. Jones, Peter Chu, Stephen Petronio, Paul Taylor, and Jose Limon. Libby considers herself a multifaceted artist and holds many interests outside of dance. She was involved in student engagement throughout her 4 years at school and was the founder and president of The Women's Empowerment Club. She enjoys reading, journaling, baking, and spending time in the sun in her free time. Upon graduating, she has created several commissioned freelance works and is so excited to be returning to Ballet Palm Beach as a company dancer and faculty member. Libby's mission is to spread joy whenever and wherever possible through her work, dancing and teaching. She is thrilled to be back where she grew up and dancing during this time.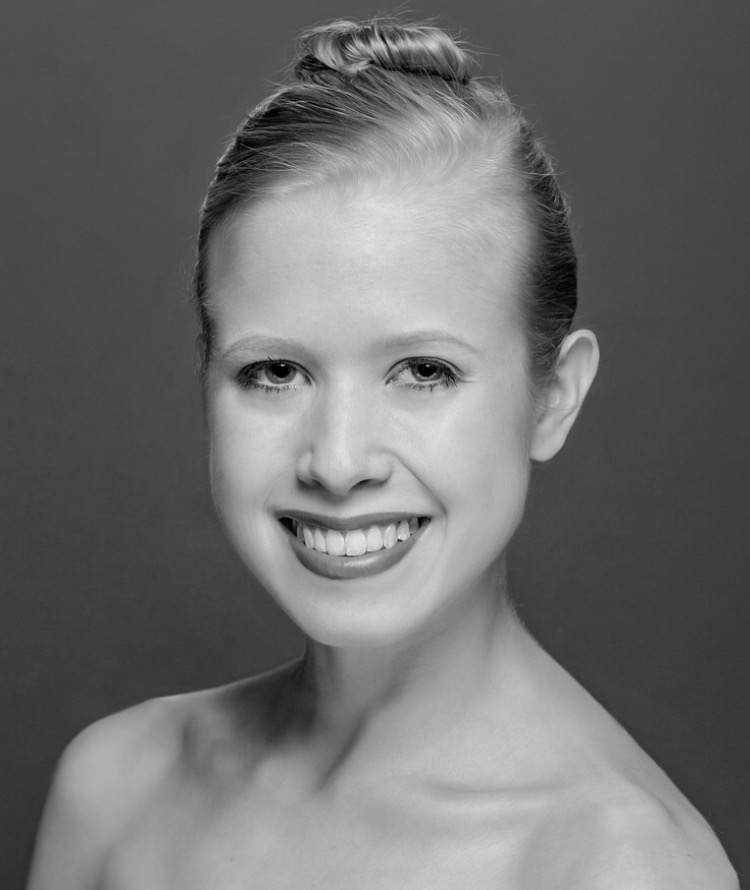 KELLEY ANN MITCHELL
Kelley Ann began her training in Mobile, Alabama under Winthrop Corey and Pam Thompson. In 2013, she moved to Pennsylvania to attend Central Pennsylvania Youth ballet under the direction of Marcia Dale Weary. In 2015, she was a trainee with Charlotte Ballet and was fortunate to have Patricia McBride as one of her main teachers. The next year she joined Nevada Ballet Theatre under the direction of James Canfield, where she was able to perform in A Choreographer's Showcase and work with artists from Cirque du Soleil. Most recently, she spent two seasons dancing with City Ballet of San Diego where she performed multiple works by Elizabeth Wistrich and George Balanchine, including her favorite ballet Serenade.
JAY MARKOV
Jay Markov was born in Phoenix, Arizona where he started his training in classical ballet at the age of 7 with Slawomir and Irena Wozniak of Master Ballet Academy. The years following he received full scholarships and training at San Francisco Ballet School, Harid Conservatory for the Arts, School of American Ballet, and American Ballet Theatre. At age 17 Jay began his professional dance career with Ballet Arizona under the direction of Ib Anderson where he danced various roles in productions of Swan Lake, La Bayadere, Napoli, Sleeping Beauty, Giselle, Romeo and Juliet, The Nutcracker, Cinderella, Don Quixote, and Western Symphony. Jay continued on his professional career dancing with Los Angeles Ballet under artistic directors Thordal Christensen and Colleen Neary where he performed contemporary works by Meghan Lou, Aszure Barton, and Alejandro Cerrudo. Jay has also performed in many of Balanchine's Ballets such as Theme and Variations, Serenade, Movements and Monumento, Violin Concerto, Who Cares, Four Temperaments, Prodigal Son, and Tarantella. In 2018, Jay joined as a company member and teacher with Festival Ballet of Providence in Rhode Island where he performed various roles in productions choreographed by Christopher Wheeldon, Viktor Plotnikov, Yury Yanowsky, Kurt Douglas, Misha Djuric, and Christopher Huggins. This will be Jay's second season with Ballet Palm Beach.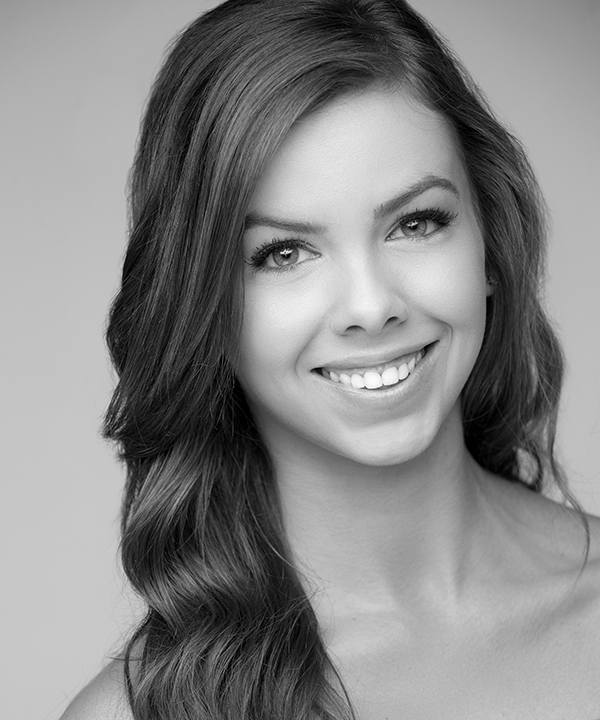 JESSICA MARKOV
Born and raised in Arizona, Jessica started her dance training at Master Ballet Academy under the direction of Slawomir and Irena Wozniak. Throughout her dance career, Jessica received training and scholarships at various intensives. Upon graduating, she moved to Los Angeles to pursue her career as a commercial dancer represented by Bloc LA Talent Agency. In 2018 Jessica continued on her professional career as a company member with Festival Ballet Providence in Rhode Island where she was able to perform roles in The Nutcracker, Serenade, Tarantella, Swan Lake, Vals Fresca, Firebird, Carmen, and Don Quixote. During this time she worked with choreographers such as Yury Yanowksy, Viktor Plotnikov, Christopher Huggins, Misha Djuric, and Deborah Winghart. When not performing, Jessica serves as a judge for National Dance Competitions in addition to teaching ballet to students throughout the country. This will be Jessica's second season with Ballet Palm Beach.
EMMERY HERRMANN
Emmery Herrmann, a native of Boca Raton, Florida, began her training at the age of three. She received her early training and love for ballet at Boca Ballet Theatre under the direction of Jane Tyree and Dan Guin. From there, she immersed more into classical ballet and trained with Magda Aunon at the Fort Lauderdale Ballet Classique. At the age of 15, Emmery was recruited by renowned teacher Marina Stravitskaya, where she then moved to New York City to privately train with Mrs. Stavitskaya, as well as to train at Manhattan Youth Ballet on scholarship with Deborah Wingert, Daniel Ulbricht, and Brian Reeder. In 2017, Emmery began dancing at Florida Classical Ballet, where she received training from Magaly Suarez. Some of Emmery's favorite roles include Sugar Plum Fairy, Snow Queen, and Dew Drop from "The Nutcracker", Moyna in "Giselle", Finger Fairy in "Sleeping Beauty", as well as Odalisque in "Le Corsaire". She has also had the honor to perform George Balanchine's "Serenade". Aside from ballet, Emmery is currently studying business at the University of Florida and working towards earning her Bachelor's Degree. She is beyond thrilled to begin her first season as a company dancer with Ballet Palm Beach.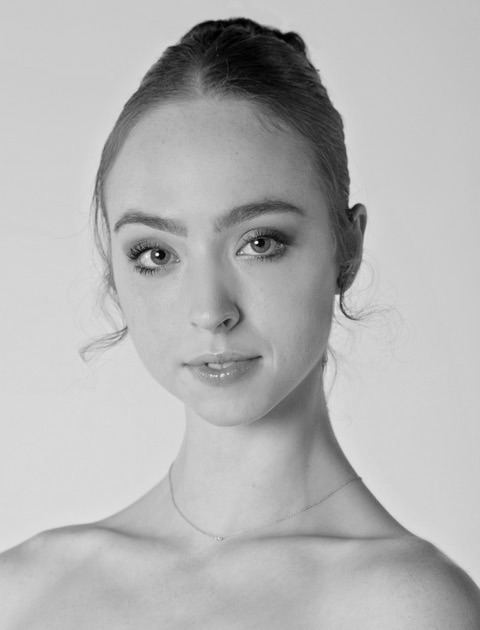 OLIVIA CAPASSO
Olivia Capasso began studying dance at age five in South Florida. Olivia fell in love with the interconnection between movement, creativity, performance, and expression, ultimately leading her to follow her passion and pursue dance as a career.  Olivia studied at Ballet East in West Palm Beach, Florida under the artistic direction of Chelsea Segrete and curriculum director, Andréa Gregori, where she received extensive training in classical ballet and refined her artistic and technical expression. Olivia's most cherished roles include Sugar Plum Fairy from "The Nutcracker", Summer Fairy from "Cinderella", "Giselle", and  George Balanchine's "Serenade".  Olivia is incredibly grateful to be returning to Ballet Palm Beach this season!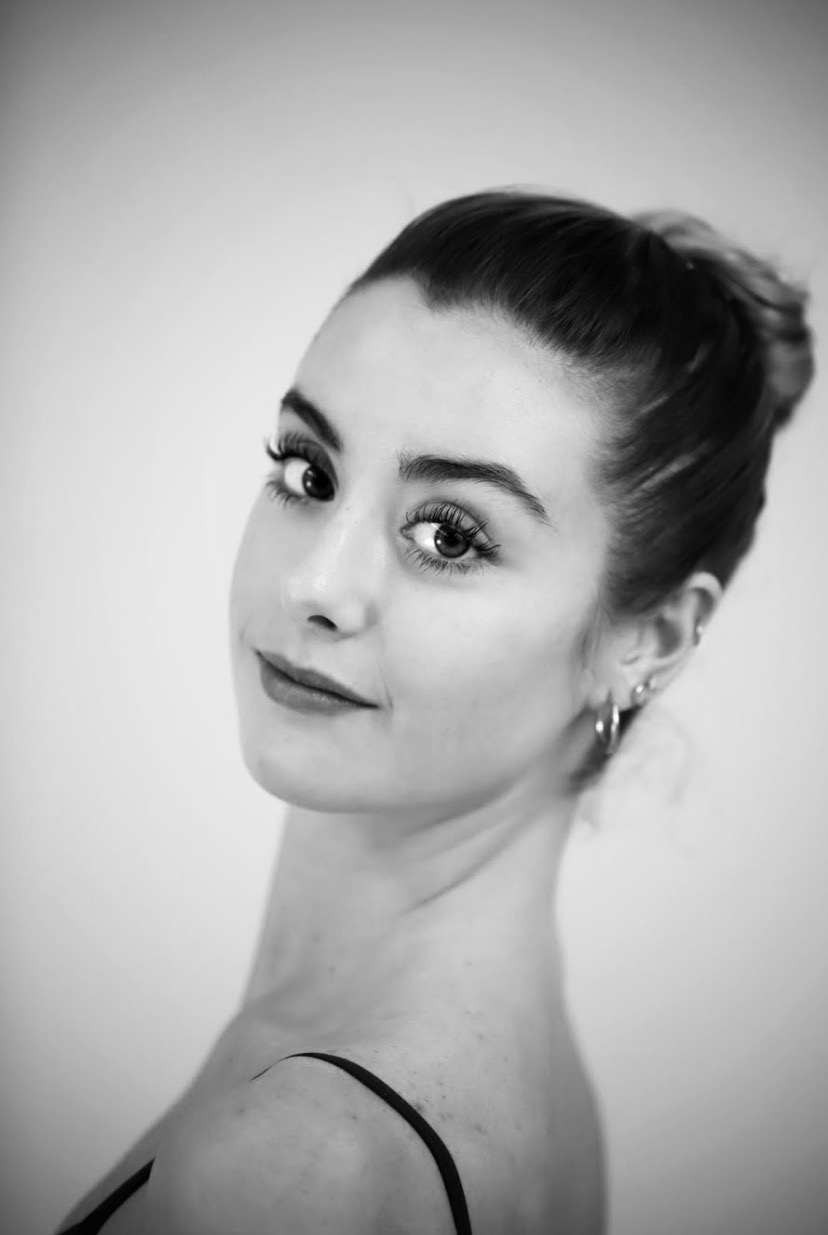 SKYLAR SMITH
Skylar Smith is a South Florida native and a graduate of Dreyfoos School of the Arts. After graduation, Skylar attended School of Philadelphia Ballet and was appointed to a trainee position for two years. While at SPB, Skylar was given the opportunity to perform with the company in works such as: Sir Kenneth MacMillan's "Romeo & Juliet", George Balanchine's "The Nutcracker", Angel Corella's "Don Quixote" and "La Bayadere". Post traineeship, Skylar received a Studio Company position with The Sarasota Ballet. Skylar was given the opportunity to work with and perform a piece by the resident choreographer, Ricardo Graziano. Throughout her career she has been given many exciting roles and ballets to perform. Her favorites include: The Dark Angel in George Balanchine's "Serenade", George Balanchine's "Valse Fantaisie", and Lilian Schwendener's "Scottish Fantasy". Skylar is thrilled to be home and excited to begin her first season with Ballet Palm Beach.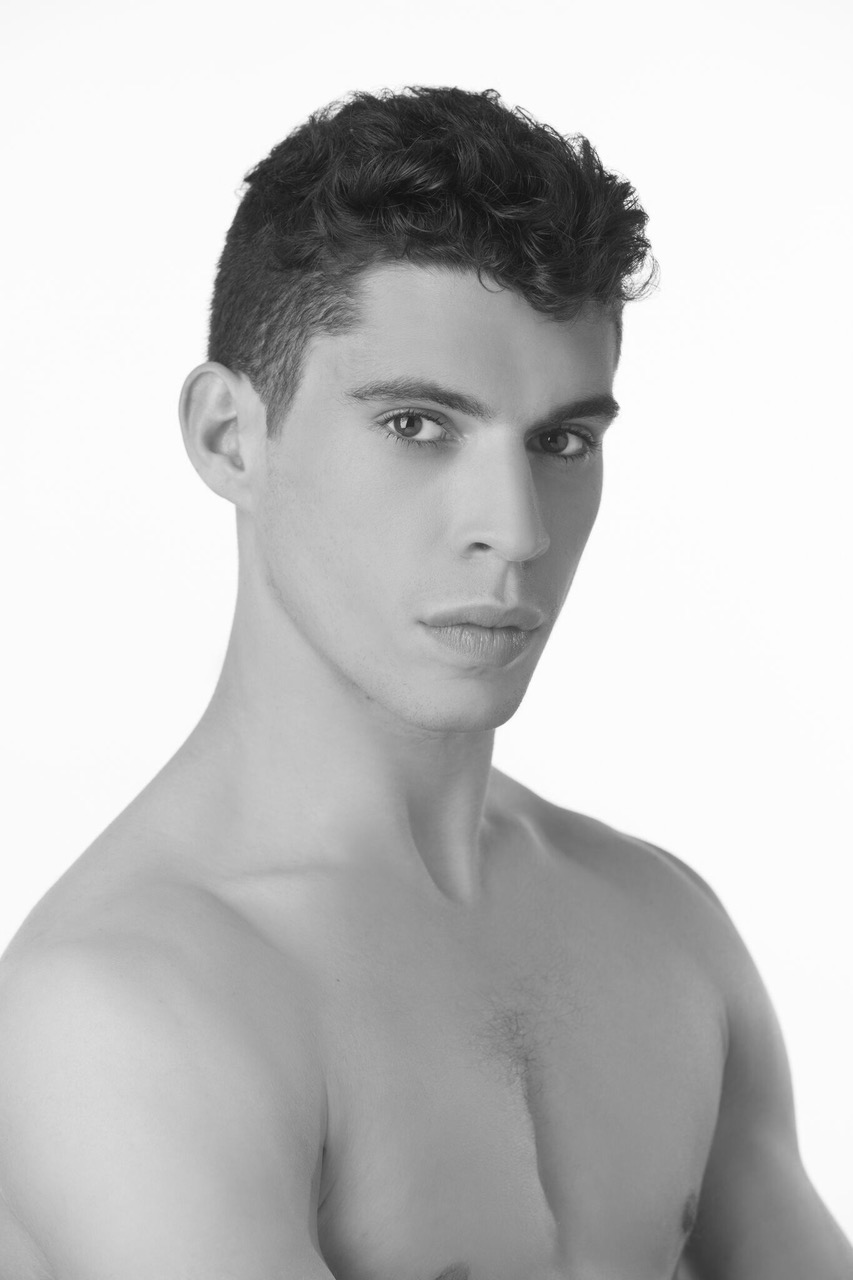 RYAN NICOLAS DEALEXANDRO
Ryan Nicolas DeAlexandro, was born and raised in Akron, Ohio where he studied ballet at the University of Akron Dance Institute. His training continued at the School of American Ballet in NYC, where he was inspired by some of Balanchine's stars: Jock Soto, Susan Pilarre, Andrei Kramarevsky, Arch Higgins, and Peter Frame.  In 2013 Ryan accepted a trainee position with Ballet San Jose in San Jose, CA. In 2015, Under the direction of José Manuel Carreño, Ryan was promoted to Ballet San Jose's Corps de Ballet. He continued to work for many prestigious companies including Smuin Ballet, Company C, Western Ballet, Ballet Memphis, Verb Ballets, Ballet Palm Beach, and Dimensions Dance Theatre of Miami. His experiences on the stage include repertoire by George Balanchine, Alicia Alonso, Twyla Tharp, Jorma Elo, Annabelle Lopez Ochoa, Ohad Naharin, Trey McIntyre, Roland Petit, Ben Stevenson, and Heinz Poll. Ryan is thrilled to be joining Ballet Palm Beach for the 2022-2023 season!
MATTHEW AUGUST
Matthew August trained at the Kirov Academy of Ballet in Washington DC and the City Dance Conservatory at Strathmore. Under coaching from Anatoli Kucheruk and Vladimir Djouloukhadze, Matthew competed at Youth American Grand Prix 2015 and won first place in the men's classical ballet senior division regional competition. He competed in finals that year, where he danced his variation at the Lincoln Center, New York City. Matthew moved on to dance with Boston Ballet and Pennsylvania Ballet. After dancing professionally with these companies, he studied at the University of Maryland School of Music. He received vocal coaching from Carmen Balthrop and Kevin Short, both esteemed singers of the Metropolitan Opera in New York City. Matthew graduated in Spring 2022, earning a Bachelor of Music in vocal performance and opera. Matthew performed in many musical theater productions, starring as Anthony Hope in Sweeney Todd: The Demon Barber of Fleet Street, Tommy Djilas in Olney Theatre Center's The Music Man, among many other roles in off-Broadway productions. He's very excited to return to classical ballet in his first season with Ballet Palm Beach!
APPRENTICES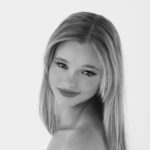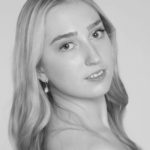 Auditions for the 2023/24 Season will be held April 22nd, 2023. Please email us at company@balletpalmbeach.org for more information.