VOLUNTEER
FRIENDS OF BALLET PALM BEACH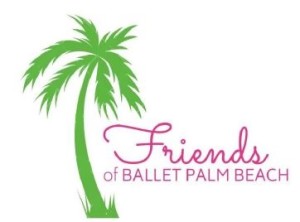 FRIENDS of Ballet Palm Beach is a hospitality and volunteer organization, a group of ballet enthusiasts whose support is vital to the on-going operation of Ballet Palm Beach.
FRIENDS help the Ballet by:
Assisting at The Nutcracker and other ballet performances and events
Assisting at fundraisers, donor recognitions, BPB Academy programs and various special events
Staffing the Ballet Boutique at performances
Providing cost-saving clerical support to ballet departments
Assisting with public relations and outreach activities
FRIENDS have an opportunity to meet other dance enthusiasts when they work on these volunteer assignments and when they attend bi-monthly General Meetings. Dancers and staff from the ballet are guest speakers at the General Meetings, giving FRIENDS a unique opportunity to increase their knowledge of the company and the world of ballet.
HOW TO BECOME A FRIEND OF BPB:
Complete a FRIENDS of BPB application form
Be at least 18 years old
Attend a prospective member orientation
Have acceptable reference checks
CURRENT FRIENDS OF BPB:
Nicole Karuzas, Co-Chair 
Michele Ruppert, Co-Chair 
Delta Nagele, Secretary 
Millie Eyeington, Alumni Liaison 
Patricia Evans
Ana Evora
Lisa Fortini
Jennifer Foster
Carrie Johnson
Jaimey Lewis
Jenny McElligott
Patricia Moccio
Liza Perani
Isabel Roover
Lani Scozzari
Heather Turpen
Sarah Walthall